Happy Holidays everyone! Only 3 shopping days left until Christmas! Are you ready? Ready or not...Christmas is coming! I have one gift that I realized is wrapped in Santa's paper that shouldn't be. After I correct that, I think I will be ready!
Last week was a bust for my eating and exercising. I'm so far off-plan it's ridiculous. I'm cutting myself some slack until after New Years. After that, I'm going to put my game face on and buckle back down.
I'm off work now until Friday. Which is very nice. It gives me time to enjoy the holidays. The only thing is that Camden is having oral surgery on Christmas Eve morning. I'm sure everything will go well, but that isn't keeping me from worrying about it. If you think of it, please send some thoughts and prayers our way Tuesday morning.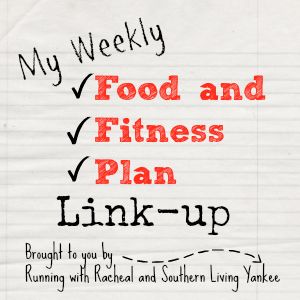 Here is this week's plan:
FOOD:
Sunday - Grilled Hamburgers
Monday - Grilled Kielbasa
Tuesday - Cocktail Meatballs
Wednesday - Christmas Dinner
Thursday - Turkey Brats
Friday - Leftovers
Saturday - Chicken Alfredo
EXERCISE:
Sunday - 3 mile run
Monday - 30 Day Shred - Level 2
Tuesday - Rest
Wednesday - Rest
Thursday - 30 Day Shred - Level 2
Friday - 30 Day Shred - Level 2
Saturday - 3 mile run
I'm hoping I do better this week than next week.
Have a great week and a very Merry Christmas!
So long for today...