Well, are you surviving the holidays? I think this past week is one of the fastest I have ever had. Having a few extra days off from work definitely helped, too.
Camden ended up coming down with croup (again) so his surgery was postponed a week. Instead of Christmas Eve, he is now scheduled to have it on New Year's Eve. I wish they would have told us this before we got up at 3:30 in the morning and made the trip down there. But what can you do? So once again, if you happen to think of it, thoughts and prayers are appreciated.
So, I didn't do as well as I had wanted to this past week with me eating or exercising. Again, it's those extra days off of work that throw me off. When I get away from my structured days, everything gets thrown off. Hopefully, I will do better this week, but not holding my breath on that one. Maybe soon though.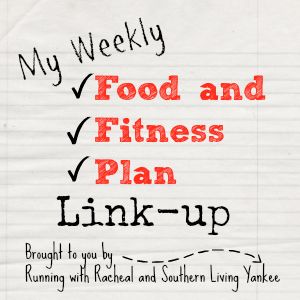 Here's what I'm planning for this coming week:
FOOD:
Sunday - Kraft Recipe Makers
Monday - Grilled Kielbasa
Tuesday - Appetizers with friends
Wednesday - Pork and Sauerkraut
Thursday - Crockpot Meatloaf
Friday - Campbells's Skillet Sauces
Saturday - Leftovers
FITNESS:
Sunday - Yoga Meltdown
Monday - Ripped in 30
Tuesday - Rest
Wednesday - 3 mile run
Thursday - Ripped in 30
Friday - 3 mile run
Saturday - 3 mile run
We'll see how this week goes. I hope you all have a great week and a safe and Happy New Year!
So long for today...