Happy Sunday everyone! I hope you're all having a great weekend! I was so spoiled by the holidays and having extra days off. I'm not liking only having 2 days off this weekend. I'm not ready to go back to work tomorrow. But I guess that means I need to make the most of my Sunday, right? So let's get right to it...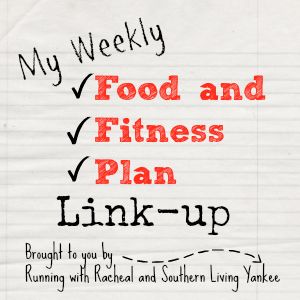 Food:
Sunday - Kraft Recipe Makers
Monday - Tacos
Tuesday - Pulled Pork Tenderloin
Wednesday - Spaghetti & Meatballs
Thursday - Baked Chicken Fajitas
Friday - Leftovers
Saturday - Honey Balsamic Chicken
Fitness:
We are starting to get down to the wire with our cruise. Less than 2 weeks to go! Guess I had better get my Summer clothes out of the attic and face the music about which clothes fit. The more I eat, the more I realize I'm probably not going to reach my goal by the time we leave 😕. Oh well, bigger things to worry about. Make it a good one everyone!