Hey there! I hope you're all having a fabulous weekend! Mine has been great! I've gotten a lot done so far, but still have a lot more left to do. Yesterday was a pretty chilly day here, so most of my day was spent inside cleaning and packing.
I'm going to be realistic about this week's plan. First of all, we have a ton of leftovers that need to be cleaned out of the fridge. It's also going to be crazy busy finishing packing for myself and the kiddos (TC is on his own!) so I won't have a ton of time to cook. So the nights that we don't have leftovers will probably be some kind of take out. I'm still hoping/planning to work out most nights so we will see how that goes. So having said all that, here is this week's plan: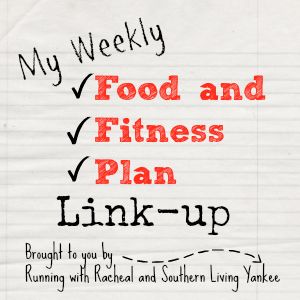 Food:
Sunday - Dinner with my parents
Monday - Lasagna Stuffed Shells
Tuesday - Leftovers
Wednesday - Leftovers
Thursday- Leftovers/Dinner Out
Friday- Leftovers/Dinner Out
Saturday - Cruising :-)
Fitness -
Wednesday - Yoga Meltdown
Saturday - Maybe a treadmill run
I hope you all have a fantastic week! I will be back soon with a post about the Valentine's Day treat that I made today. Stay tuned for the deliciousness!