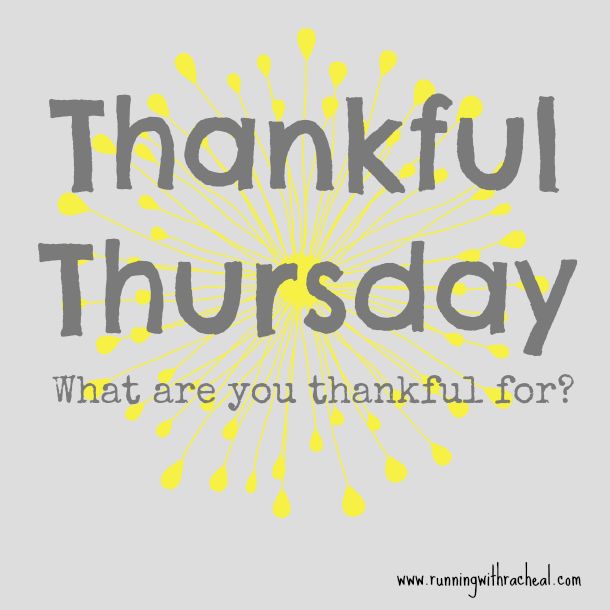 We're on the downhill slope now ladies and gentlemen! Hump day is behind us. The only thing standing between us and the weekend is the rest of today and Friday. I hope your week is going well. Mine is flying by, which means that I'm keeping busy. I'm starting to plan for our camping weekend next weekend and also for Camden's baptism the weekend after that. I'm sure these next couple of weeks will go by much faster than I want them to. But I'll try to keep up!
For this week's Thankful Thursday, I am thankful for my job. The "temporary" government shutdown has forced people out of their jobs this week. I'm so thankful that I don't have to go through that. I know that there are many people that are wondering how they will be able to pay their bills during this time. I'm blessed to have a stable job with a good company. I know that I may not always express my gratitude about it, but during a time like this, I realize that I really am lucky.
I know most of you don't know what I do or the company I work for, so I thought I would explain a little bit. I work for the South Carolina Public Service Authority, also known as Santee Cooper. We are a state owned company in South Carolina. I work for the electric company, but my job has nothing to do with generating electricity. Santee Cooper also owns two lakes, Lake Marion and Lake Moultrie. Around these lakes, we have leased property. My job is to oversee these leases. It's not the most exciting or glamorous jobs, but it's a good department with a good company. I work with some pretty good people and we have a little family there. I've been here for over 8 years now. I spend the majority of my time in the office, but sometimes I get to go out in the field either in a car, on the boat or even in the helicopter. The views around the lake are so beautiful most of the time!
With so much uncertainty in life these days, it's reassuring to know that I have a good job that I'm pretty sure isn't going anywhere.
So long for today...