Wow! Is it already Sunday? This Thanksgiving break has flown by so fast! I hope you have all had a wonderful holiday weekend and that you have taken time to count your blessings. I feel so blessed to have such wonderful friends and family in my life. We have had a fantastic weekend together. I'm so sad to see it all end. But I'm looking forward to this Christmas season. We are lighting the Advent candle at church today. We did it last year as well. It's such a great way to kick off the season.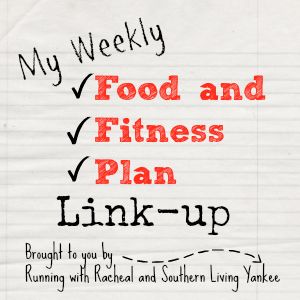 Here is my plan for the week:
Food:
Sunday - Fresh Take Chicken
Monday - Crockpot Chili
Tuesday - TC's Birthday Dinner
Wednesday - Cream Cheese Chicken Chili
Thursday - Spaghetti & Meatballs
Friday - Grilled Hamburgers
Saturday - Crockpot Roast
Fitness:
Monday - Ripped in 30 - Level 1
Tuesday - Ripped in 30 - Level 2
Wednesday - Yoga Meltdown - Level 1
I got pretty busy last week and slacked off on my exercise, so I didn't get to bump up to level 2. But definitely plan to do it this week. Gotta get rid of these last few pounds of pregnancy weight!
<!-- start InLinkz script -->
<script type="text/javascript">
<!-- end InLinkz script -->