Happy Sunday everyone! I hope you're all having a great weekend! Ours has been very nice so far. We have just stuck close to the house and tried to do our usual weekend chores. I got in a great run today. It felt so nice to run after taking almost 2 weeks off! The last time I ran was a treadmill run in the ship's gym on the first night of the cruise. Feels like such a long time ago!
So I have decided to change things up a little bit for my weekly plans. I'm still going to post the meals that I plan to have in the upcoming week. But instead of posting my upcoming workouts, I'm going to recap the ones I had in the previous week. I think it will be better this way. We'll see how it goes for a while. So here is what I have planned for the week: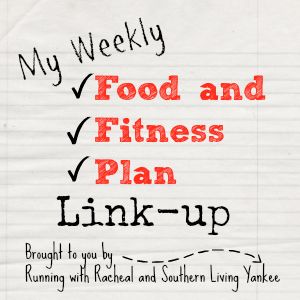 Food:
Sunday - Dinner with my parents
Monday - Turkey Tacos
Tuesday - Mexican Turkey Chili
Wednesday - Leftovers
Thursday - Kielbasa Sandwiches
Friday - Out of Town
Saturday - Out of Town

Fitness Flashback:
Sunday - Rest
Monday - Ripped in 30 - Level 1
Tuesday - Rest
Wednesday - 3 mile walk
Thursday - Ripped in 30 - Level 1
Friday - Rest
Saturday - 3.30 mile run
So I ended up having more rest days than I wanted to, but I still feel like I had a decent week considering its the first one back from a super indulgent vacation where I only exercised once. I still got over 10,000 steps every day this past week, which is always a win as far as I'm concerned. So for this week, my foal is to get a bit more regular with my workouts and also increase the strength work that I do. It may take awhile, but I'll get there.
I hope you all have a great week.