Wow! I can't believe it's been a week since my last post! I had a couple of posts that I wanted to share with you all this week, but for one reason or another, I didn't get them up. I will try harder this week to get them up. I do have a couple of recipes I want to share with you, so hopefully I will get to them.
This was a busier week than I had planned, so some of my plans got thrown off. I'm hoping this coming week is a little less hectic so I can stick to the plan. I'm starting the 21 Day Fix tomorrow morning. I have everything planned out, so please keep your fingers crossed I can stick to it. I'm hoping to see some pretty good results.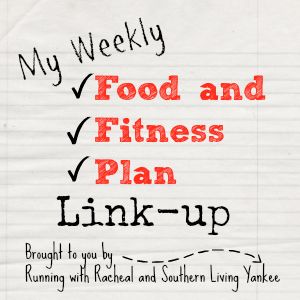 Here is my menu plan for this week:
Sunday - Grilled Pork Loin Chops
Monday - Turkey Tacos
Tuesday - Spaghetti & Meatballs
Wednesday - Grilled Chicken Breast
Thursday - Grilled London Broil
Friday - Turkey Patties
Saturday - Grilled Hamburgers
I was able to be pretty active in spite of the busy schedule this past week. Here is how everything played out with my exercise:
Wednesday - 30 Day Shred - Level 1
Thursday - 3 mile walk/jog
Friday - 3 mile family walk
I hope you all have a great day! It's a beautiful day here, so I'm planning to enjoy it after church. Have a great week!